Digital Intelligence Enabling, Terminal-Cloud Collaboration, PV and Storage Integration to Create a Convention and Exhibition Center in Shenzhen
The total planning area of the Shenzhen International Low Carbon City project is over 53 Square kilometers among which the convention Center is located in the core area of the launch area, covering 83,000 Square meters, and the DigiPowerCloud is introduced as a digital management platform in the renovation project of the convention Center.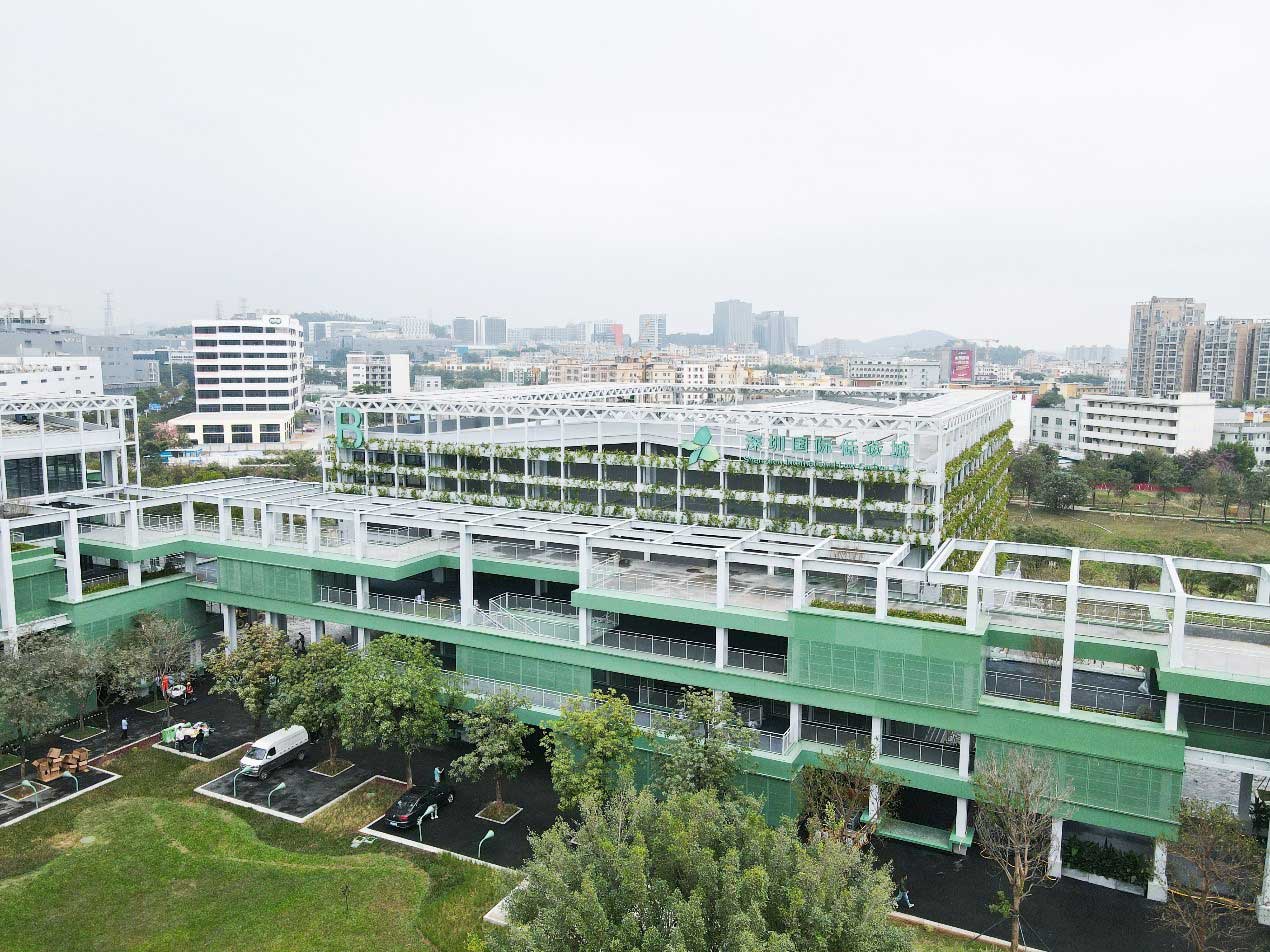 Shenzhen International Low Carbon City
The renovated Convention Center of Shenzhen International Low Carbon City is the first near-zero energy consumption building complex in Shenzhen, with a comprehensive energy-saving rate of >70% and a single-building energy-saving rate of >20% for the three buildings of its convention Center. DigiPowerCloud uses big data, cloud computing, Internet of Things, artificial intelligence and other technologies to finely manage the whole life cycle of all equipment such as air conditioning, lighting, charging piles and electric windows; based on DigiPowerCloud, this convention center realizes carbon emission visible and manageable with one screen and one network, which helps the campus operate in a low-carbon and efficient way. According to the calculation, after the Shenzhen International Low Carbon City Convention Center is put into use, the 1.1 MW of photovoltaic power generation modules will produce 1.27 million kWh of green electricity per year, and the campus will basically realize self-sufficient of electricity; it can reduce carbon emissions by 606 tons per year, which is equivalent to planting 33,000 trees per year.
Currently, all energy consumption parameters (water, electricity and gas) of the three buildings of the International Low Carbon City Convention Center have been visualized, and the data on the IOC screen of the campus is dynamically refreshed in quasi-real time (~30 seconds); with the help of AI optimization algorithms, DigiPowerCloud can also realize energy consumption monitoring and data analysis of equipment, display energy consumption data, and provide functions of real-time/historical data query, energy consumption report and energy saving strategy. In addition, the campus has also realized the transformation from passive to active energy saving. The DigiPowerCloud innovatively integrates digital technology and power electronics technology to realize the interconnection, digitization and intelligence of the whole chain of the International Low Carbon City; through intelligent coordination and the synergy of generation, storage, distribution and consumption, it helps the campus to operate efficiently, and the comprehensive energy-saving rate can reach up to 15%.