PlanetComm Builds Green and Simple Data Centers in Thailand with Huawei's Prefabricated Modular Solution
Bangkok is famous for both its historical sites and modern infrastructure. It attracts numerous tourists every year, generating massive network traffic and data.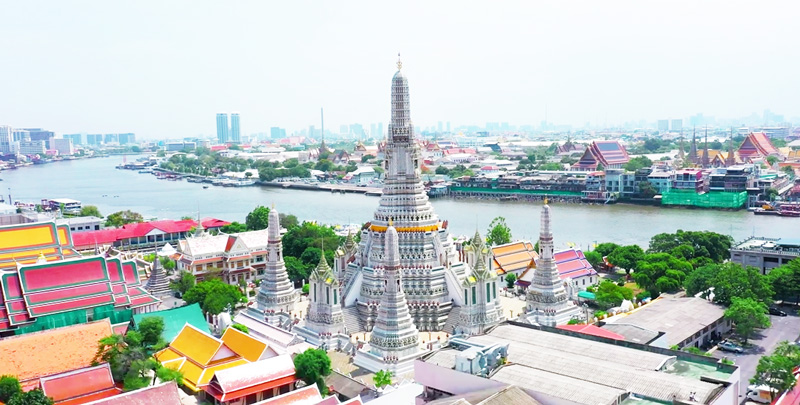 As the foundation of computing services, digital infrastructure is now the strategic focus of digital transformation in various countries. With increasing emphasis on digital infrastructure development in recent years, the Thai government proposed Thailand 4.0, which aims to promote the development of the digital economy and connect all industries by applying more innovative and advanced technologies.
Driven by surging demands and favorable policies, the data center industry in Thailand is booming. Founded in 1994, Planet Communications Asia PLC (PlanetComm for short) is a leading broadband operator in Thailand. It registered with Thailand's Market for Alternative Investment (MAI) in 2014 to provide services for telecom network infrastructure, cyber security, data centers, and IoT platforms.
As the digital economy proliferates worldwide, PlanetComm is looking to leverage its technical advantages and accelerate the development of data centers in Thailand.
According to Mr. Prapat Rathlertkarn, CEO of PlanetComm, PlanetComm is committed to achieving a zero-carbon society through advanced technologies and providing optimal green ICT infrastructure for partners and customers. This ambition is in line with Huawei's vision for the future. PlanetComm deployed Huawei's FusionDC1000A prefabricated all-in-one data center marking an important step toward developing green data centers in Thailand and the global industry.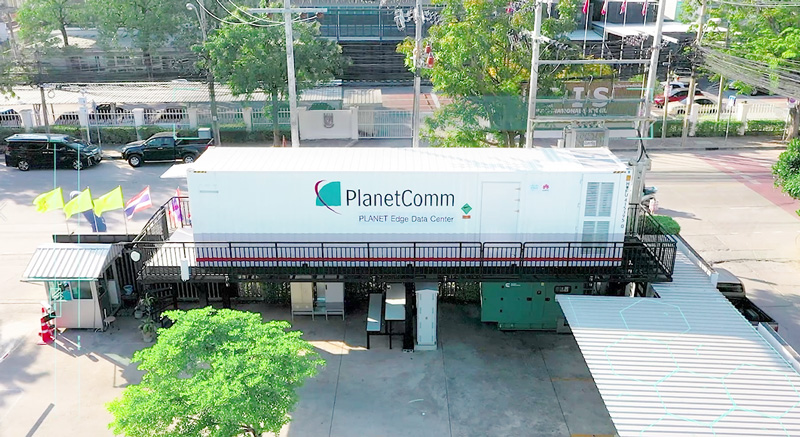 Power-saving: efficient cooling and power supply
Huawei FusionDC1000A prefabricated modular data center complies with the Tier III Ready standard. It integrates smart cooling and intelligent power supply to achieve low carbon emission, reduces the power usage effectiveness (PUE) by 15%, and saves electricity fees by 567,648 THB/year.
Space-saving: efficient electricity consumption and reliable operation
Huawei UPS improves the stability of the data center power supply system. The integrated design saves 50% space for power supply equipment. The key components adopt the modular design, which can meet capacity expansion requirements.
Time-saving: simple installation and quick deployment
Huawei FusionDC1000A is an all-in-one prefabricated solution for outdoor edge data centers. Thanks to its unique prefabricated and integrated structure, the solution halves TTM when compared with conventional data centers.
Worry-free: simplified O&M with AI
The power, bypass, and control modules adopt the redundancy design and support hot swap. so that engineers can complete maintenance within 5 minutes. Up to 96% productivity in online mode.
The FusionDC1000A supports remote O&M through a mobile app and allows users to view the running status of the data center anytime and anywhere. The intelligent system analyzes data in real time and promptly generates notifications and warnings so O&M engineers can quickly respond to faults. On average, it reduces the troubleshooting time from 8 to 2 hours, helping PlanetComm engineers ensure minimal service impact.
Mr. Prapat Rathlertkarn, CEO of PlanetComm, believes that FusionDC1000A delivers higher efficiency, lower carbon emissions, faster delivery, longer service life, and improved O&M efficiency than conventional data centers. The company values Huawei as its long-term partner and looks forward to in-depth cooperation with Huawei in the data center business and other areas. Looking ahead, PlanetComm will advance the deployment of prefabricated modular data centers in Thailand to meet market demands and ultimately achieve carbon neutrality.