Mountain View Egypt Deploys a Prefabricated Modular Data Center with Huawei
What comes to mind when people mention Egypt? The Pyramids, the Sphinx, and the ancient history of the winding Nile River.
Today, Egypt is one of the three largest economies in Africa, having experienced ongoing stable growth. Its digital economy is also growing quickly. The government has launched important plans, such as the 2030 ICT Strategy and Digital Egypt, to promote digital transformation, innovation, infrastructure, and governance.
Data centers are at the core of digital economy infrastructure, making them crucial for Egypt's digital goals. As such, it's key to build green and smart data centers that are ready for the country's digital growth.
Mountain View, one of the top 3 Egypt's real estate developers, specializes in development and real estate investment. The company develops first-tier residences and commercials, developing 16 project in prime locations, including East and West Cairo, the Red Sea Coast, and the North Coast. Mountain View upholds international standards of quality, and works with highly qualified engineering and design firms and consultants to deliver projects that innovate to enhance users' experience.
According to Mountain View, "To meet the company's development requirements, the data center planned to be built, should have the following two features: First, fast deployment, easy operation, and easy maintenance, to meet the requirements of fast service rollout. Second, considering the long-term development of the project, the data center must support flexible capacity expansion."
As a leading global ICT solutions provider, Huawei has extensive experience in data center construction and operations. Mountain View is using Huawei's FusionDC1000A Prefabricated All-in-One Data Center Solution for its small data center.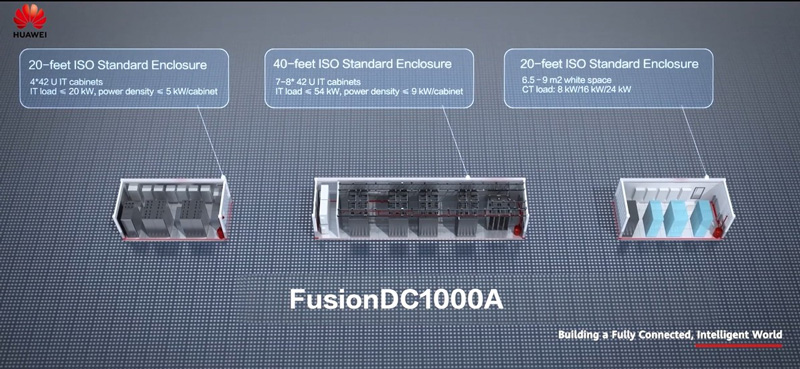 Green
Huawei's FusionDC1000A is a prefabricated all-in-one data center solution designed for outdoor edge data centers. It integrates smart cooling and power supply. The data center facilities can be installed onsite in just one day. Waste and pollution are minimized during site construction. Solution production and installation take half the time compared with conventional outdoor facility solutions.
Simple
The FusionDC1000A adopts an integrated architecture. It uses an all-in-one architecture that integrates subsystems such as power, cooling, cabinet, management, and fire extinguishing systems in a 20-foot or 40-foot ISO standard container. It supports plug-and-play, implementing quick deployment.
Conventional data center construction involves complex planning, design, civil engineering, and subsystem installation. Once constructed, the data center is difficult to expand or reconstruct, unable to flexibly match service changes. With the modular design of FusionDC1000A, on-demand capacity expansion is easy and cost-effective. The modular design of the FusionDC1000A can quickly meet the future capacity expansion requirements of Mountain View and reduce the waste of capital.
Smart
The NetEco intelligent management system ensures that the infrastructure of the equipment room implements 3D visualized management. The solution supports remote management, so customers can view and handle facility status and security information anytime and anywhere. It ensures that data center infrastructure runs reliably at low O&M costs.
Reliable
Its enclosure is with lifespan of 25 years. Huawei's FusionDC1000A is shockproof, windproof, dustproof, and waterproof. It supports simplified outdoor deployment and ensures a secure and stable running environment for the data center.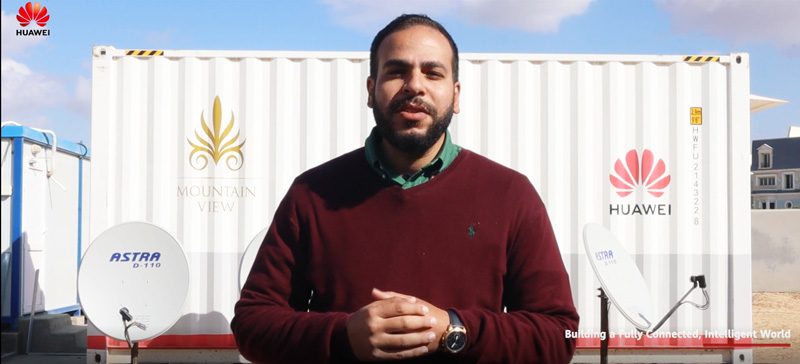 Mountain View see three crucial advantages with Huawei's All-in-One Prefabricated Data Center Solution. The solution saves space. It is fast to deploy in any available separate space without affecting the ambient environment, and even works in harsh environments. Most importantly, it delivers efficient operation and maintenance. As a result, Huawei is helping the customer deliver fast and reliable services.